We've been seeing a lot of Nollywood movies coming to streaming these days and often within the first 24 hours of their release, so many people have already watch it and form their thoughts about it. That is once again what has happened with the latest Ebonylife movie, Elesin Oba: The King's Horseman which is now streaming on Netflix.
After streaming the movie, a lot of people had a lot to say about it. Some of the top tweets about the movie currently are:
"Lmao! If you haven't seen the movie 'Elesin Oba' on Netflix, don't bother. Shii was a 0.5/10 no jokes😭😭",
"What is the relevance of Joke Silva's and the Taiwo Ajai-Lycett's roles in this elesin oba movie",
"This Elesin Oba movie na just 2 minutes display of breast and Oro",
"If I had gone to Cinema to watch elesin Oba, wallahi tallahi sunmo Billahi IL azim LAA huwa (putting my index finger in my mouth and pointing it up) the people selling tickets would have to refund me. Or else olopa ma Ko everybody ni. Cos WTF was that?????????????????????????" and more."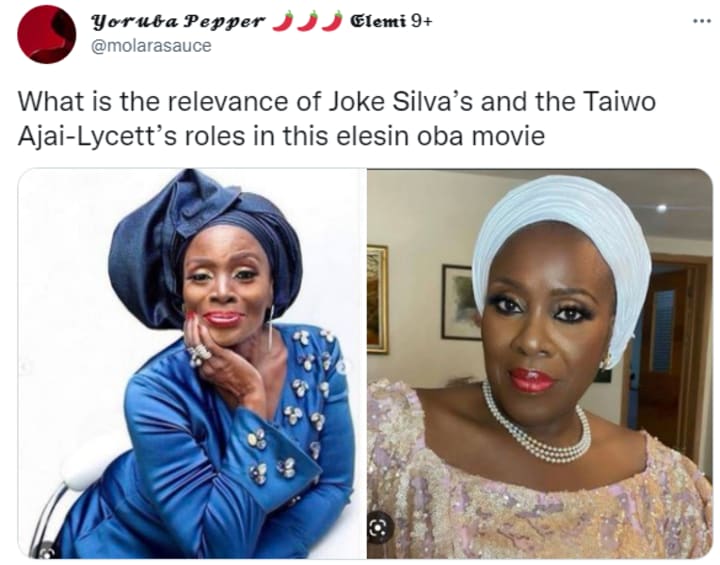 Of course not all of the feedback has been negative but still, the negative ones have really become the loudest. Now, responding to these negative reviews of the movie, one of the actors of the movie, Deyemi Okanlawon who played the role of Olunde in the movie is taking to social media to say his own mind to the people dragging the movie and giving his thoughts on the movie, his performance, and the criticism. Here is what Deyemi said.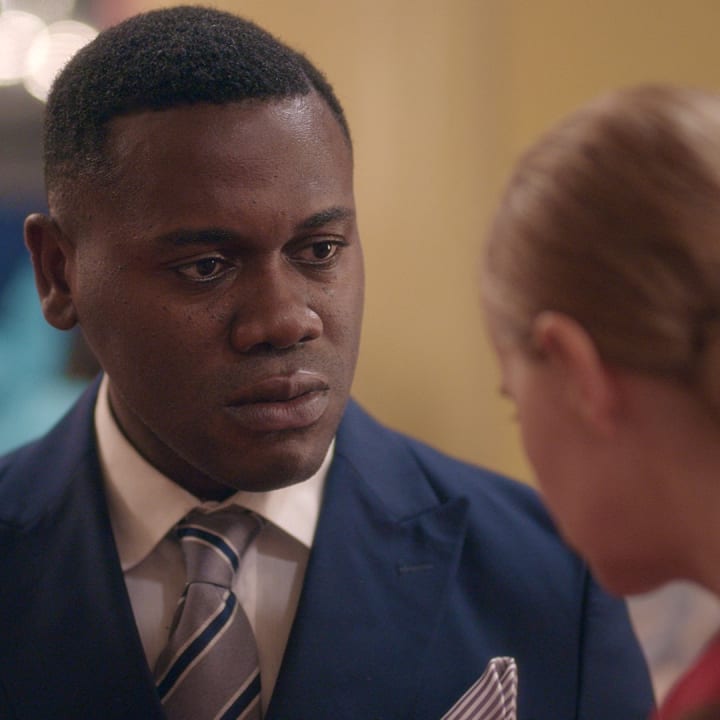 Taking to Twitter after all of the different things had been said about Elesin Oba, Deyemi tweeted saying:
Elesin Oba is a work of art – the late Biyi Bandele's visual rep of Wole Soyinka's lit masterpiece… but as with any art form you can expect that some, who perhaps lack art appreciation experience, will view it upside down🤦‍♂️Rgds, Olunde, Deyemi. Best In Dying in Nollywood Films

I've never felt prouder about a character as I did about OLUNDE! I felt like I was channelling the emotions of my ancestors and the rage was building…. director had to cut and tell me to reduce the intensity! 🤦‍♂️

Wole Soyinka is a genius sha… Elesin Oba gives everything! And that Olunde character is the stuff of legends! Congrats @MoAbudu

If you're going to give a GBAS comment on SM just be ready for any GBOS that comes your way… the same way you choose to share a derogatory, non-constructive, non-polite opinion is same way your opinion is open to anything you get! 😁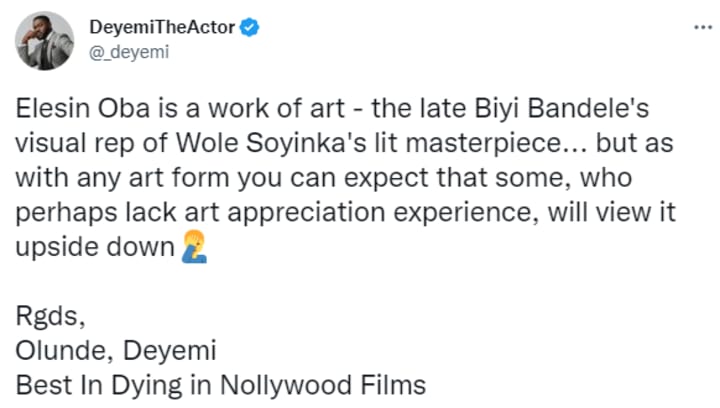 What do you think about what Deyemi said? If you have seen the movie Elesin Oba, what do you think about it?