In today's world, there are different people who have various views about what a perfect relationship should look like. There are some who just want to have kids without being married and this is something that is becoming really common among a lot of people today. Reality TV star, Tega Dominic, recently shared a post about the kind of relationship she wants to have and it quickly sparked reactions online after it was shared on Instablog9ja.The reality TV star who was once married stated that she wants a man who would love and cherish her, however, she doesn't want anything like marriage with such a person.
She wrote, "I want a man who would love me and have kids with me but wouldn't marry me". In her post she also stressed that she can live with such a man, build their lives together, and also make money. However, she clearly stated that she would not want to be married to the man.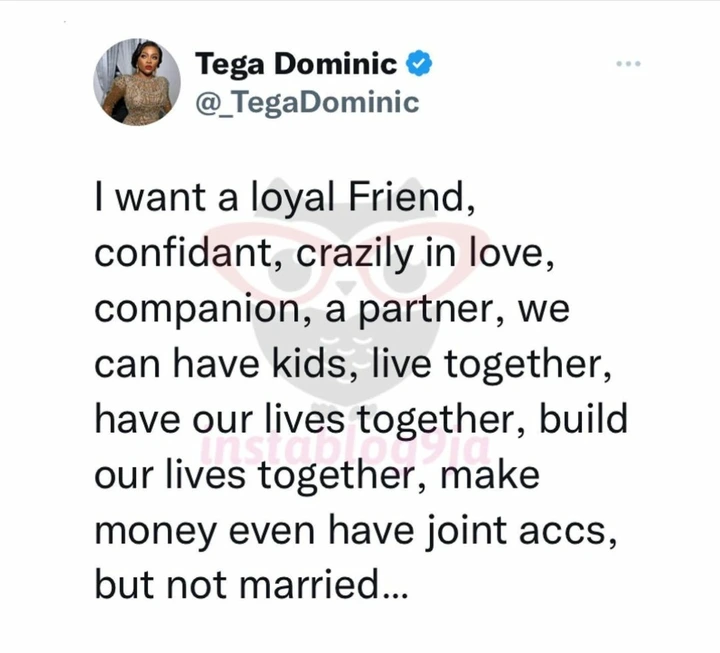 What are your thoughts on this?
Source: Instablog9ja